The Hidden Formula for Better Customer Service!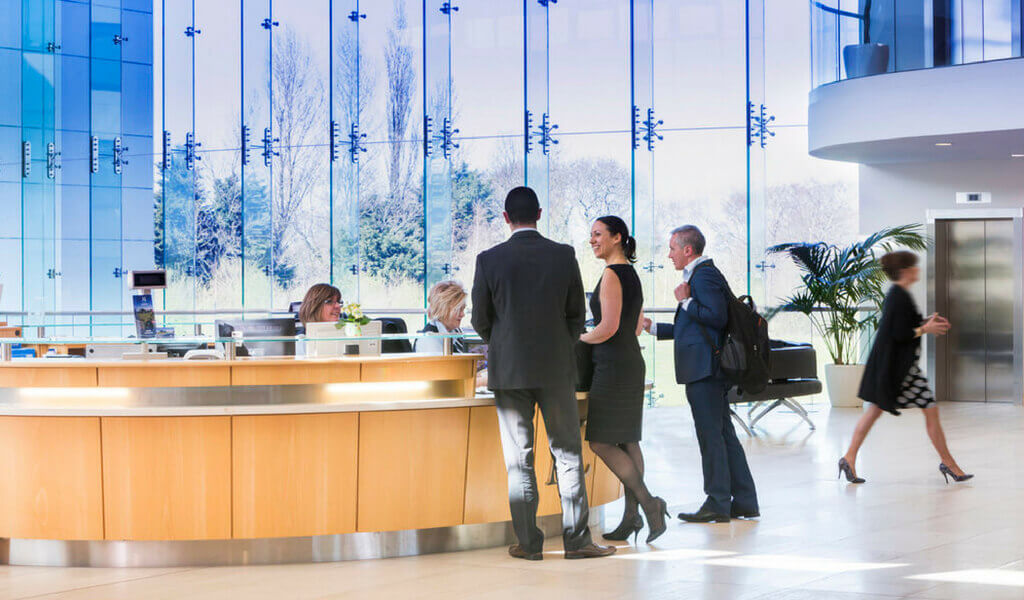 "People do not care how much you know until they know how much you care"
While people don't seem too much curious about how to greet customers, most of them are interested in how we can take feedback from them! It is the whole cycle which creates better customer/visitor experience! It's how you greet them, welcome them, listen and solve their queries. It all begins from the time they step into your reception or door. The guest must have excitement and keenness to enhance each customer at the store.
While perhaps "visitor management" doesn't seem like the most exciting topic at first, it is – in fact – an industry and discipline that is all about meaningful interactions. At the end of the day, it's all about people; greeting them warmly and making them feel welcome from the moment they step into your reception area. The prioritisation of client and visitor needs and an eagerness to build the future of work is part and parcel of successful visitor management.
The first impression is the last impression
Have you ever wondered that making someone wait in the reception area can damage your company's reputation? Yes. Think for a while that there is a queue to meet CEO of the company. Each of them is very important as it is directly or indirectly related to business. How would you make sure that this message reaches to the boss? Whom to send first? Moreover, if there are any hurried delivery men, should also get the impression of the company with the high standard.
Every visitor of the company must feel that they are greeted and welcomed equally. The first impression is the window to help them understand the company's longtime vision and what the company is actually into.
Voonote stands for this! Every visitor to the company has equal importance. None of them likes to be waiting even for a minute. The more they wait, the more negative impression they carry with them.
A visit to your company is a glimpse of what it would be like to work with your company in the long run. It's a window into the inner workings of your company as well as an opportunity to showcase your unique company culture to outside parties. To ensure that this glimpse really counts and the visitor's experience is elevated, first impressions are everything.
People first Attitude
The company which creates the environment and services keeping in mind its people tend to have people stick and be loyal to the company. A company should always incorporate tools and techniques that can help them serve the people better, whether it is employee or customers. If you are thinking to enable any tools, always make sure that the tool must have 'people first' features rather than any other characteristics as the main one.
Voonote is definitely the product 'made for people'. Whether it is corporate, retail, feedback service or valet parking, our software is enhancing the operation of the team.
With Voonote, you will get smooth and secured visitor management system for your corporates. Voolsy has not just let itself limited to visitor management. Our product provides you with cloud-based data management. Even you can take real-time feedback from your customer, who just had opted for your services. Moreover, you can promote your offers on a frequent basis to every visitor or customer of your business. Voonote even resolves the chaos that Valet parking is facing so often nowadays. It acts as a complete parking management system and helps parking operators manage visitors from the parking place itself.
System for Future
Nowadays, every company wants to store the information digitally. Getting the data in the cloud is every company's first policy for work management. Cloud based system makes it easy for the employees to access data from anywhere be it a small or medium size enterprise. Cloud based system is considered more secure and safe since even major giant company in the world today has its data on cloud.
We feel proud to say that in Voonote, we have given safety of the individual or company and security of data the most attention. Regardless of the new updation, we take and watch every new information or feature that can smoothen our client's regular operation. If you have any thoughts about new updation or feature Voonote should have, feel free to reach us at info@voonote.com