How you can Seize Mini Moments of Sale to Create Bigger Profit with Voonote!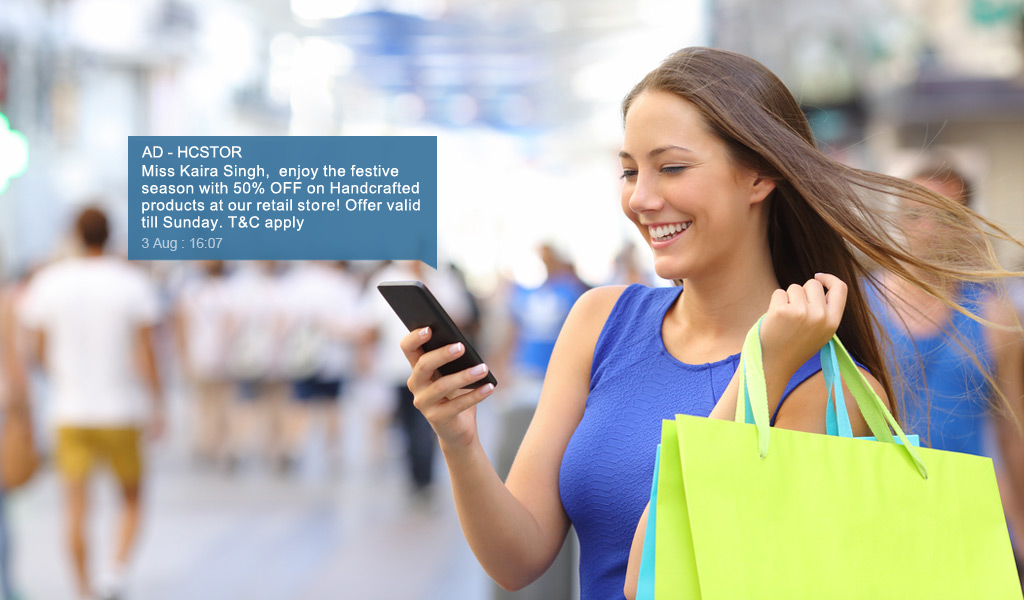 'Mini Moments' – was a term first tossed by Google. Nowadays, customer prefers to search for their instant needs over phone. This shows how much they are dependent on mobile for their requirements. They often go for impulsive purchases and this can act as a big opportunity to convert mini moments into mega delights.
The Economic Times reported on February 2017 that Indians spend roughly 3 hours a day on smartphones!. The constant engagement with smartphone on daily bases is surpassing the regular engagement on one-to-one level.
Have you ever thought of leveraging on people's attention with their mobile phones ? Our thoughts on this might be of help.
How to create Mini Moments of Sale?
Bifurcate store visitors
To achieve the perfect short time sales goal, you need to micro analyse the customer. It's not about who the loyal customers are and who are not. Bifurcation means you need to figure out the customers who coming for the first time, customers who have not visited since a week or month, the customers who did not visit since they didn't like the collection at the store ?
Visitors can be segregated as below:
1. First time buyer at the shop
2. Loyal customers
3. Pass by visitors
4. Frequent buyers
5. Bargaining
6. Offer oriented buyers
7. Not able to provide products
Churn Database & know pattern
The more data you have, the more detailed analysis you would need. You need to do micro filtration, which will help you fulfill the demand of the customer on the time they want.
Every customer has a buying pattern. If you look closely you can learn how their purchase cycle works.
Learning all about your audience will help you smartly design personalised campaigns that will be triggered at your customer's mobile phones which is always with them.
Design Personalised Campaigns
The mass marketing is now an absolute. Customers now prefer if they are given personal attention with their preferences. Moreover, personalised marketing is cost effective too as you are making sure whom to reach and how many people to be targeted.
The most popular personalised marketing ways are
1. SMS Marketing
2. Push notification
3. Email Marketing
These all tools make sure you reach your ultimate goal of sales easily without damaging your pocket.
How you can achieve mini moment of sale through Voonote?
1. Create unlimited customer profiles
Voonote gives you the full control over the customer database. Moreover, you can register n numbers of visitors. You just need to simply gather the data of every visitor that enters your store. This data can be utilised in future for your product promotion. This smart action keeps you one step forward from your competitor. Say bye-bye to visitor book management!
2. Tracking for Vistor Check-in/out
With Voonote, you can analyse how much a customer spends time in your store. You can utilise this to know more about product placement and store ambience. Visitor engagement is crucial and analysis of visitor checkin/checkout takes you one step ahead to it.
3. Execute targeted campaigns
Analyze your audience and create marketing campaigns as per your choice. Promoting offers, new arrival and new happenings at store is so easy with Voonote as it is preset in the system itself. It provides you the highest chance of creating fresh sale at your store even in off-pick hours.
4. Opportunity for Upsell
As you have gathered immense data with Voonote, you know the choices of your customers and it helps you upsell the products. This also creates a brand recall and land you to more loyal customers.
So, start placing Voonote and market your services to the best way possible. Voonote lets you reachout to every user's smartphone straightaway. Mail us for more details regarding Voonote at info@voonote.com