How You can Secure Your Office with Visitor Management System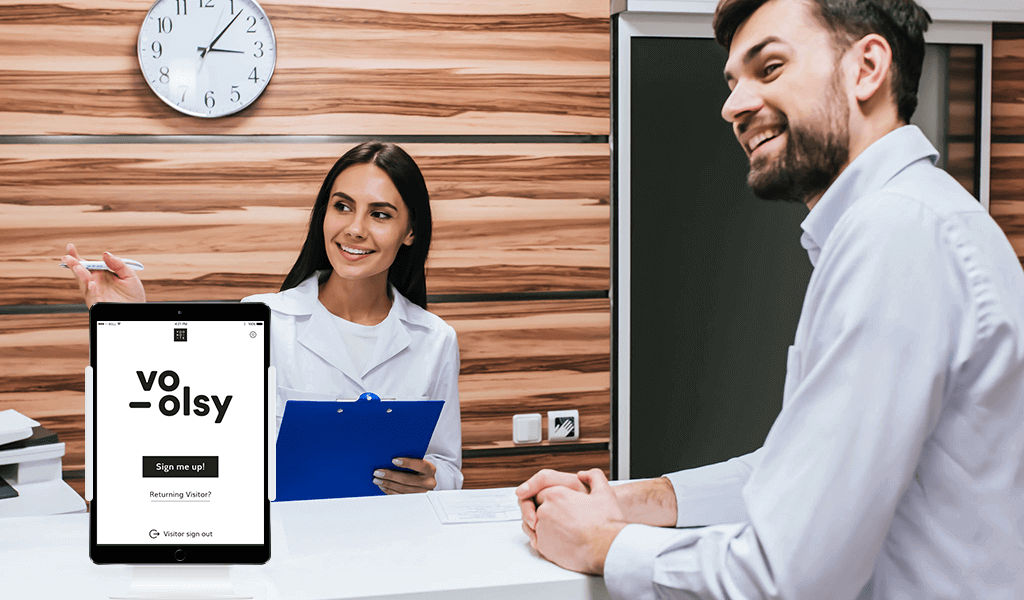 Have you ever thought about your office security? You might have thought about security cameras and office computer network. Nowadays, administrations are considered only CCTV cameras as their prime way to cover damages happen from outside. In many corporates, they have multiple offices and they keep shifting employees from one office to another. In many offices, we have seen that there is no surveillance room or what happened if the security camera compromised or stopped working?
Organizations need to think that an employee can also let some stranger get in the company. Cameras and computer networks are good security tools for after hours of the company. The most important security portion need to cover is in regular office hours, when everyone gets busy.
Therefore, you should implement in your office 'A Visitor Management System Policy.' This policy is designed to put rules and regulations for every visitor who visits office between office hours. Let us tell you a few points that make your office security 100% secured during with visitor management system.
Visitor Profiling Data with Photo Badge
Nowadays, the visual identity for employee and visitors are the necessity. Companies prefer to have ID cards or badges for regular access for login/logout. With a visitor management system, every office can take a photo of the visitor. This makes it an easy way to ensure who's inside the building with permission or without permission.
NDA with Signature
Right now, the visitor management system has gone one step ahead. It lets you upload the NDA document of your company where you can take the digital signature of visitor which help you make your office information secured.
Visitor Logbook Management
If you want the data of the visitor who visited your office last year or on a specific date or time. Could you imagine how much time will it take? There is another situation if you are unable to read the handwriting of that specific visitor then?
With visitor tracking system you can save information digitally of every visitor. You can have the information about visitor name, date of check-in, check-out, and purpose of the meeting. You can refer this information and checkout with camera tap if any worst case happens at the premises.
Information Privacy
The biggest problem with logbook is, there is no information privacy. Everyone, from office or outside the office can come and view the 'visitor information'. Visitorbook lets the company information open and accesses for all. With visitor management, you can keep it accessible that you want it to access on daily basis.
Voonote – Secured Visitor Management System
Voonote is an advanced visitor management system for corporates. With Voonote you can keep a track of visitor check-in/check-out. Voonote is best suited for corporate organizations who want to secure their visitor information and to secure their premises on regular timings.
Voonote Features
1. Digital Check in/Check out
2. Custom Form Fields
3. Notify Host / Visitor
4. Keep Data In Cloud
5. Showcase Your Brand
6. Know Your Visitors
7. Remotely Manage Locations
If you find it interesting and want to know more about it, check www.voonote.com